The CS:GO auto weapon switch is an infamous feature of the game and a frequent round-loser as it can get you killed if you pick up and automatically switch to a weapon at the wrong time. The easiest way to turn off auto switch (also known as auto pickup) is by using a simple console command, though it can also be changed in the game settings.
The auto weapon switch feature has been removed in Counter-Strike 2. This guide only applies to Counter-Strike: Global Offensive.
Via Game Settings
It's quick and easy to turn off the feature through the game's settings. Just follow these steps.
Press ESC > Settings Menu > Game Settings > Item > Switch Weapon on Pick Up > No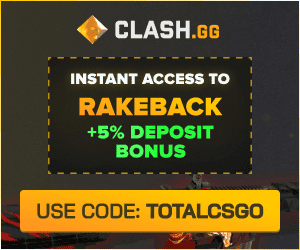 Via Developer Console
1. Enable & Open the Developer Console
Skip this step if you've already enabled and know how to open the developer console.
Enable the developer console by going to your CS:GO settings, clicking Game and then setting the Enable Developer Console dropdown to Yes.
Open the developer console by pressing ` or ~ on your keyboard. For more help, see our developer console guide.
2. Disable Auto Weapon Switch Command
To turn off auto weapon switch, just copy the command in the box below into your console:
cl_autowepswitch 0
3. Enable Auto Weapon Switch Command
If you ever need to turn auto weapon switch back on, then use the command in the box below:
cl_autowepswitch 1
---
Now enjoy the freedom of clutching without the game playing against you!
If you have a suggestion for us, or if there's a problem with this article (e.g. it's outdated or not working for you), please let us know via one of the buttons below.