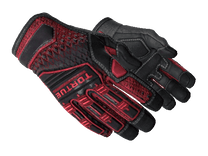 All Specialist Gloves Skins
Below is a searchable list of all Specialist Gloves skins from Counter-Strike 2.
Enter the name of a glove into the search box to instantly find the glove you are looking for. Alternatively, use the Sort By dropdown to sort the gloves by price or release date. Click the "Card" and "Table" buttons to change how the skins are displayed.