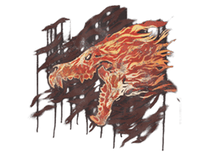 All CS:GO Graffiti Sprays
Below is a searchable list of all Graffiti Sprays from Counter-Strike: Global Offensive, including prices, rarity, images and more.
Use the "Card" and "Table" buttons to change how items are displayed. Click "View Graffiti" to view more information about a specific spray including the Graffiti Box(es) it can be obtained from.